Dear parent
Thank you for your request regarding your child's b-day party. I offer three different entertainment packages for children's parties.
The Basic birthday party package consists of a 40 minute comedy magic show, with "Snowball" the LIVE bunny.
Your child is featured in many of the tricks. This of course makes them feel very special being in front of all the other children helping the magician perform magic.
And a lot of the guest will get to help out as well! Of course they love this when they get to help in the show.
Now this show is not just for kids it is perfect for the adults as well. I often hear from parents telling me they enjoyed the show as much as the kids.
Total investment for the basic package is $335.00
WaThe Deluxe one hour package is everything in the Basic package but you get SO MUCH MORE! You get the amazing show with Snowball the bunny, balloon sculptures, 8 FREE party favor bags, your child's will get a Magic DVD that will teach some very easy magic tricks. And as a finale your child will be suspended in air. This is a total of 1 hour of fun!  This is birthday package that is booked most often! 
The total investment for this package is $370.00.
In our Super Deluxe Package it has everything in the basic and deluxe packages but you in addition you get 16 Goodie bags.
Total Investment for the Super Deluxe is $395.00
I then parade all the kids into the birthday party area and lead them in singing 'Happy B-Day' to your child, so you can take it easy and get the cake ready. Basically I take the control of the party so you can just relax and enjoy yourself.
It'll be the easiest party you've ever thrown!
If you respond by the end of the day tomorrow () , I'll will take off $10 from the deluxe package making it only $360.00.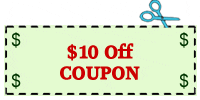 You must respond by the end of the day tomorrow to take advantage of the $10 savings. Also, please keep in mind that I'm one of the busiest entertainers in the area. I can only accept a limited number of engagements and work on a first come, first serve basis.
Ken Scott
Voted # 1 Family Entertainer
770-252-1516
P.S. All of my entertainment packages come with a full 100% money-back guarantee. If you're not totally delighted with the show at your child's b-day, you won't pay anything.
P.P.S. For your convenience, you may pay with Visa, MasterCard, American Express, Discover,Venmo or PayPal (in addition to checks and cash).
P.P.P.S. Don't forget the fast action discount of $10 is good through tomorrow. After , the regular price is $370 for the deluxe package.
"Ken's show is FANTASTIC! He really entertains everyone including the adults!" Bert Weiss From Q-100 The Bert Show
"Thank you so much for making Sarah's birthday party a fabulous event! It is a party she will remember forever! One of the things we as parents appreciated is that we had as much fun as Sarah, if not more." – Linnea Grey
Are You Ready? Check my availability for your child's party here!
 Yes! I, , live in the Atlanta area and I want Ken Scott to make your child's birthday party the happiest and most memorable day of their life. I want to see your child perform unbelievable magic, I want hear all our guests laugh with delight, and I want to feel like the greatest parent on the planet!!!
I understand that all of Ken Scott's Shows are fully covered by his personal zero-risk, 100% satisfaction guarantee. If I am not absolutely delighted, your child's show is free. (In the twenty three years Ken Scott has been performing, no one has ever had to ask for their money back. If fact 97% of his shows come from the referrals of his thrilled customers.)
I understand that to reserve Ken Scott for my child's party, I simply need to fill out the following information. After my party information is submitted, I'll receive an electronic confirmation within 2 business days. Should there be a scheduling conflict, Ken Scott will be in touch with me personally as soon as possible.
Please fill out the following form as completely as possible
Required Fields are in BOLD